From 2008 to 2012, six theatres created a cooperation system with the support of the EU Culture Programme: the Prospero project. Since then, four of them have proposed three other partners to join them to found the Prospero association with the following members:
Théâtre National de Bretagne (Rennes, France)
Emilia Romagna Teatro Fondazione (Modena, Italy)
Schaubühne am Lehniner Platz (Berlin, Germany)
Göteborgs Stadsteatern (Sweden)
Croatian National Theatre / World Theatre Festival Zagreb (Croatia)
Athens & Epidaurus Festival (Greece)
They have decided to work on two main axes for three years (July 2014-July 2017):
Developing European creation: they determine, support and accompany six large-scale creations. The first three are:
You are my Destiny (Lo stupro di Lucrezia)written and directed by Angélica Liddell (Spain),
The Forbidden Zonewritten by Duncan Macmillan and directed by Katie Mitchell (United Kingdom, Germany),
Tu regalo la mia morte, Veronikawritten by Federico Bellini, freely inspired by the work of Rainer Werner Fassbinder, directed by Antonio Latella (Italy).
These shows have been performed during European tours.
The members of the Prospero group work with schools and training programs. Six classes discover another country, another theatrical culture, another teaching method through workshops (15 minutes or more).
Every year, students from these schools go to Berlin to participate to F.I.N.D+ (Festival International New Drama), an event, which is organized in the spring by the Schaubühne. It focuses on contemporary writing and invites about sixty young actors to discover shows, to meet artists and to participate to workshops.
A new version of this project, called "Prospero, sharing our differences" is now under preparation and will be launched in summer 2019. For this new edition, the regular partners from Liège, Rennes, Modena, Berlin, Zagreb and Göteborg will associate with the Odéon-Théâtre de l'Europe in Paris, the São Luis Teatro Municipal in Lisbon, the Internationaal Theater Amsterdam and the Teatros del Canal in Madrid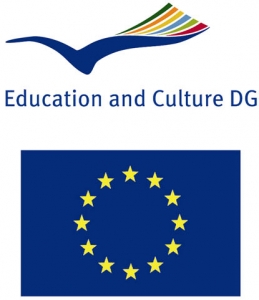 Europe is struggling to define itself and to exist politically. It is essential that artists, project managers come together and participate in the artistic and cultural construction of Europe, a democratic, social Europe, open to other continents. Without fieldwork by European convinced, in this area and in others the momentum needed for its construction will be too low.
Prospero Group is a structure open to other partners to increase its intervention capacity.
OUR OBJECTIVES ARE
ENCOURAGE THE MOVEMENT OF WORKS AND ARTISTS
MAKE GOOD USE OF SPACE AND CULTURAL HERITAGE OF COMMON
STRENGTHEN INTERCULTURAL DIALOGUE
PROMOTING DIVERSITY OF CULTURES
CONTRIBUTING TO THE EMERGENCE OF A EUROPEAN CITIZENSHIP