Festival d'Athènes et d'Epidaure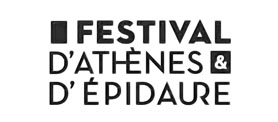 The "Hellenic Festival" is a limited company established in 1998 for the organisation of music, theatre, and other cultural events, the publication and distribution of periodicals, books and other types of publications, and the creation of audiovisual material for the promotion of its events.
The company is administered by a seven-member board of directors that serves a three-year term. The resources of the company are derived from the regular, budgeted funding of the Greek state, a proportion of the revenues of the casinos on Mount Parnitha and Corfu, the sponsorships and revenues of performances, and the granting of its venues.
As of January 2007, shareholders in the company are the Greek Ministry of Culture (which also oversees the company administratively), and the Greek Ministry of Economy and Finance.
Until 2005, Hellenic Festival events were staged at the following venues: the Odeon of Herodes Atticus, the two ancient theatres at Epidaurus (at the Sanctuary of Asklepios, and at the ancient city), and the Lycabettus Theatre. In the summer of 2006, the company began a programme of expansion regarding the venues at which its performances are staged: property granted by the National Bank of Greece allowed for the creation of a new theatre through the renovation of Building D at the former Tsaosoglou Factory at 260 Pireos Street, while other venues around the city were used for the first time, such as Irini Pappas' "Scholeion", the Kotopouli Theatre, the Benaki Museum, the Faliro Indoor Sports Hall, the Porta Theatre, and others. A new theatre, co-funded by the Ministry of Culture and the Hellenic Festival, was created in 2007 through the renovation of Building H at the Peiraios 260 complex.
In addition to the creation of new venues for the staging of its performances, the company aims to broaden the audiences that attend its events, to highlight and promote the work of young artists, and to present contemporary trends in dance, music and theatre through the invitation of, and collaboration with interesting artists and performance companies. Efforts are being made to fall in line with the major European festivals of this kind.