Internationaal Theater Amsterdam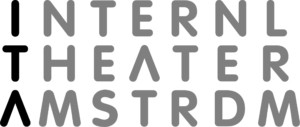 Internationaal Theater Amsterdam (ITA) is one of the leading lights in Dutch theatre, with a large ensemble of world famous actors and a pioneering team of directors. Performances are held by the ITA-ensemble not only at the Amsterdam venue, but also at around 100 other venues around the world. The new theatre is also a major Talent Center focusing on education, development and collaboration. They are home to major festivals such as Brandhaarden, Julidans, the Holland Festival and the Netherlands Theatre Festival. A modern meeting place with its own café/brasserie where front stage can meet and mingle with back stage, and the boundaries between the audience and those involved in the production can disappear. The new theatre will speak with one voice to the city, the country, funds, sponsors and, of course, its audiences. In short, a theatre venue that speaks clearly to the city and its residents.
Amsterdam Stadsschouwburg and Toneelgroep Amsterdam merged on 1 January 2018, and from the 18|19 season onwards they operate under the name Internationaal Theater Amsterdam (ITA). They are currently working on a new organization that will act as a beacon for contemporary theatre and cater to audiences from Amsterdam and around the world, leading the way at the national and international levels. They produce a high-quality programme with 600 pluriform national and international theatre and dance performances every year, and social programmes that appeal to a wide range of audiences, bringing them new ways of understanding and seeing the world.